Our Studio Academy Programme gives students all the components needed to excel and reach their full potential as a drummer.
To improve as a musician, a student needs a clear pathway to achieve their goals, which include individual lesson time with a highly qualified teacher; a clear and easy-to-follow practice plan; experience playing with other musicians; experience performing, experience recording, and ongoing motivation and inspiration from a friendly, relatable community. Our Academy Programme gives you all of these things.

Sign up for a place in our programme and you'll get a reserved weekly individual lesson slot with one of our teachers; 5 passes to 90 minute enrichment classes throughout the year; a professionally recorded performance video, giving you invaluable experience in the recording studio; a performance spot at our showcases, giving you a chance to display your talent and hard work to an audience, including friends and family; giving you much needed experience in performance; a student account on our studio app, giving you engaging, motivating practice; and access to our online members group page, for constant motivation and inspiration from our teachers and fellow students.
Record a professionally recorded video of you performing to a song or playing a solo.
Perform in front of an audience at a local venue, and wow your friends and family.
Get accèss to an engaging, exciting, motivating practice app, and track your progress towards your goals.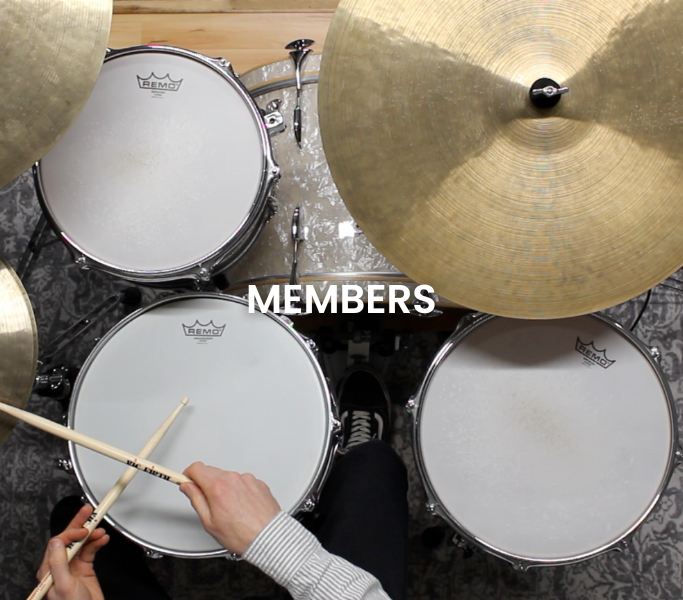 Join our Online Members Group page for contstant motivation and inspiration from our teachers and fellow students.
Choose Your Personal Goals
A short introduction to your team members and why their background should inspire potential clients' confidence.
Use this section to describe your company and the services you offer. A Title to Turn the Visitor Into a Lead
This is your chance to emphasize why the visitor should contact you right now.
The Academy Membership includes:
A reserved weekly slot for an Individual Drum Lesson with one of our teachers. This gives each student consistancy and regularity in their learning, and a chance to work in person with one of our top-level teachers in achieving their goals.
All grades are covered from Initial to Grade 8 from all examining bodies, as well as transcriptions of songs from different styles and eras.
Students work towards regular video recording sessions, giving them short-term goals, keeping them focused, inspired, and motivated; and also giving them experience in recording, as well as a way to archive their progress, and further assess their playing.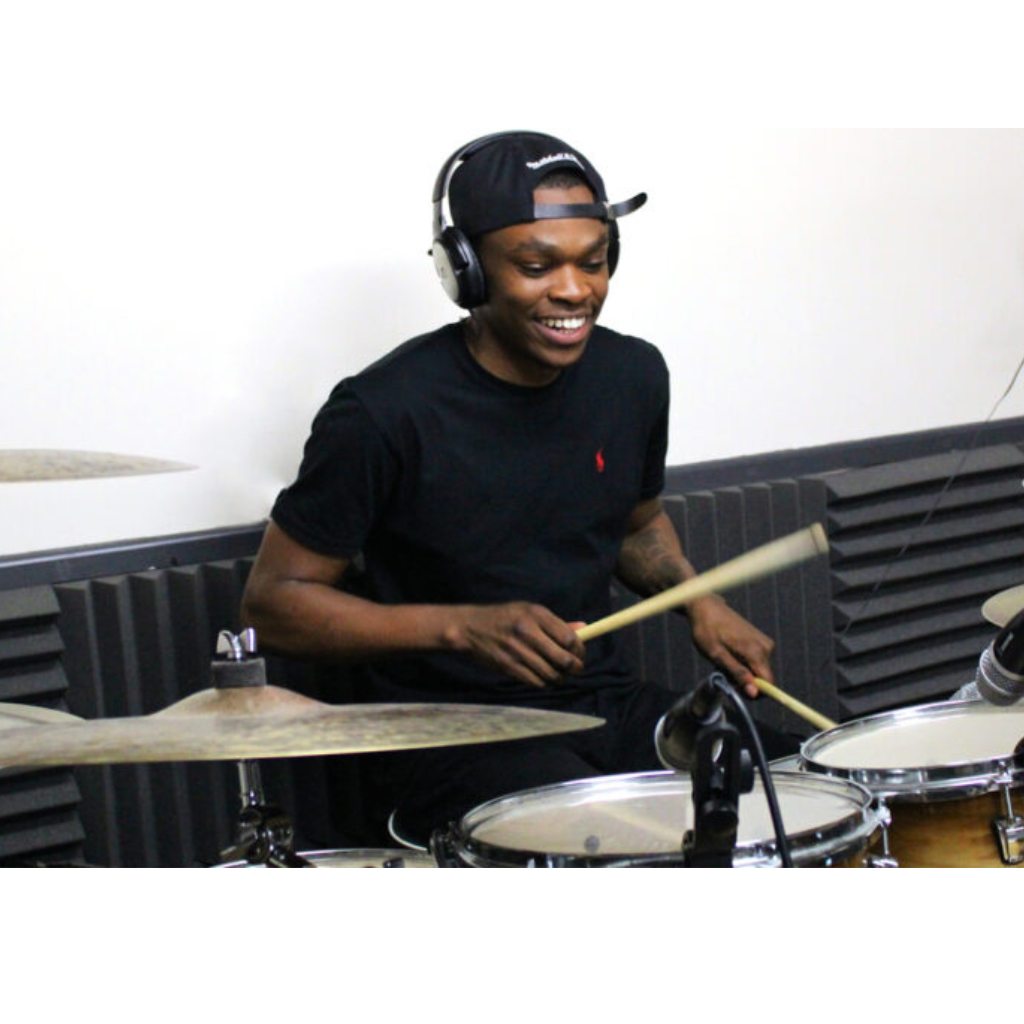 Each year students perform at a local music venue.
The Academy + Membership includes everything in the Academy Membership, plus:
An Online Academy membership, giving you unlimited access to our syllabus at any time you choose.
Our Academy is split into three levels:
Studio Academy Membership
Sign up for a Studio Academy Membership and get the full musicians experience, which include:
Choose your monthly plan.
Studio 30
Weekly 30 Minute Individual Lessons

Add On: Online Academy Membership for just £12/month (saving 40%)
Studio 60
Weekly 60 Minute Individual Lessons

Add On: Online Academy Membership for just £12/month (saving 40%)
"My son is thriving at Drummers Academy of Music in Letchworth. He has been attending weekly lessons for a few years since being an absolute beginner and has sailed through the grades with the guidance of the professional drumming teachers. I will continue to recommend this venue for all ages and abilities."
"My son has been attending Drummers Academy for a few years now and enjoys his lessons and practice. The team have adapted to his needs, been kind and understanding, pushed and encouraged and made the whole process fun. He looks forward to lessons and for him drumming plays an important part of his life, more than learning an instrument. The team are terrific, talented, friendly and I would recommend them to anyone."
"My son has been attending lessons here for the last few weeks as a complete beginner. He absolutely loves it and his teacher has been brilliant. We've been really impressed with the progress he's made already. He looks forward to the lessons each week. Highly recommend."
"These guys teach my son drums, they are totally professional but create enjoyment from music which has led to us continuing for a number of years. They are the best"
"Both my son & I have been taking lessons with John & Tristan over the years.. They are both very knowledgable & make learning drums more fun than it already is! Studios & facilities are exceptional too. Worth every penny!"
"My lessons are one of the highlights of the week! My teacher is awesome (Ive some one-offs with other teachers here and they've been great too). I'm an adult, and a music fan, trying to get serious on this great instrument. This has been the perfect place, I've learned loads and enjoyed it so much."
"My son has been learning to play the drums for several years now. I also joined with him (I practice but no longer have lessons) and highly recommend the studio. Tris gets a special mention for his dedication and passion to helping others learn. Good to also see the studio expand their offering with supplementary online lessons, studio sessions, workshops etc."
"I highly recommend Drummers Academy of Music. The teachers are all really patient and make learning the drums fun. The studios are really well equipped and having the opportunity to record a track so you can see your progress is great."
"My son is loving his drumming lessons. Very professionally run drumming school. Thanks guys."
"Fantastic, John and all his tutors are the best, couldn't recommend more highly."
"My son has recently started coming to weekly lessons with Matt. He absolutely loves it. I've been very impressed so far and can already see my son's progress in a few weeks. Highly recommend. Thank you!"