Access to our in-depth syllabus from anywhere in the world.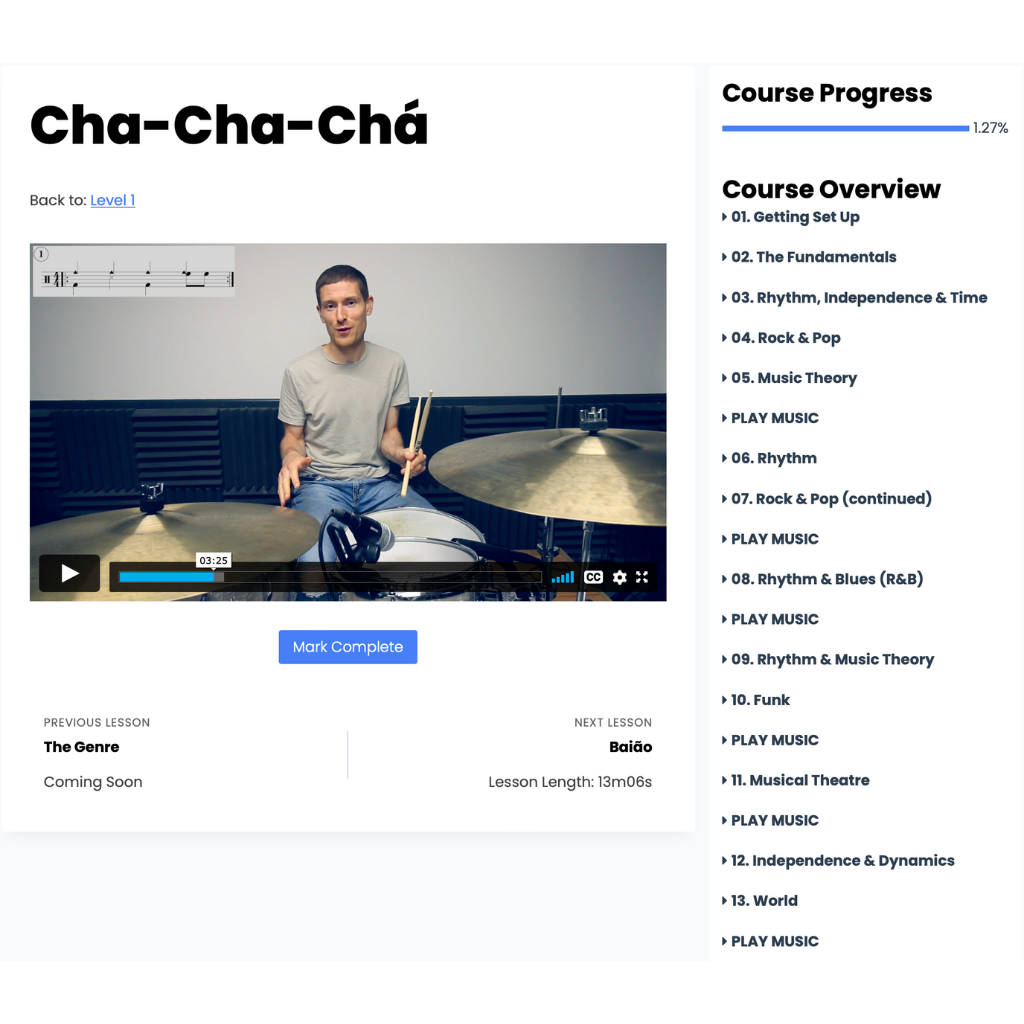 Our online lessons give you unlimited access to pre-recorded video lessons of all the content in our syllabus. The lessons are put together in course levels, from level 1 to level 8.
Levels 1 and 2 are the foundation level, taking you from complete beginner, all the way to a drummer who can play the basics of all styles of music. Levels 3, 4 and 5 are the intermediate level, taking your foundational skills and developing them all to be able to play at a very competent player. Levels 6, 7 and 8 are the advanced level, which will further develop your playing and take you to a professional level.
With a step-by-step curriculum, each level is progressively structured, so you know the route to follow. Within each level is a set of courses, taking you through all drumming topics, such as: technique, music theory, rhythm, and rudiments, as well as playing to different genres of music. Within each chapter is a set of step-by-step video lessons that progressively take you through each topic. At the end of each course, there is a 'Play Music' section, where you apply what you've learned to playing songs and grade pieces.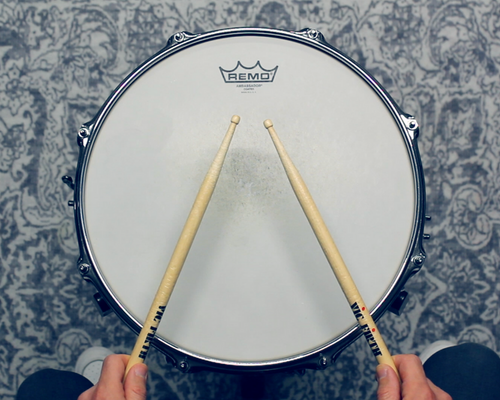 All videos are recorded in 4K and HD and at multiple angles, to give you the best seat in the house. 
All lessons videos come with notation to solidify your understanding of all drumming topics.
Technique and Music Theory
Our comprehensive syllabus not only shows you what to play, but also how to play, with lessons on all technique and music theory, breaking each element down into simple to follow, step-by-step videos.
All Grade pieces are covered, as well as songs from every genre and era
This text briefly introduces visitors to your main services.
Each online member will get a Personal Members Dashboard, so you can track your progress and gain Achievements and Certificates as you develop your way through the courses.
Our syllabus is continually updated with new lessons, new songs, new grade pieces, and technical updates, so you'll always receive the most current, up-to-date, comprehensive education.
Every online member will get access to a weekly live session. These live sessions include:
Q&A sessions, Masterclasses, Practice Routines, and Student Reviews.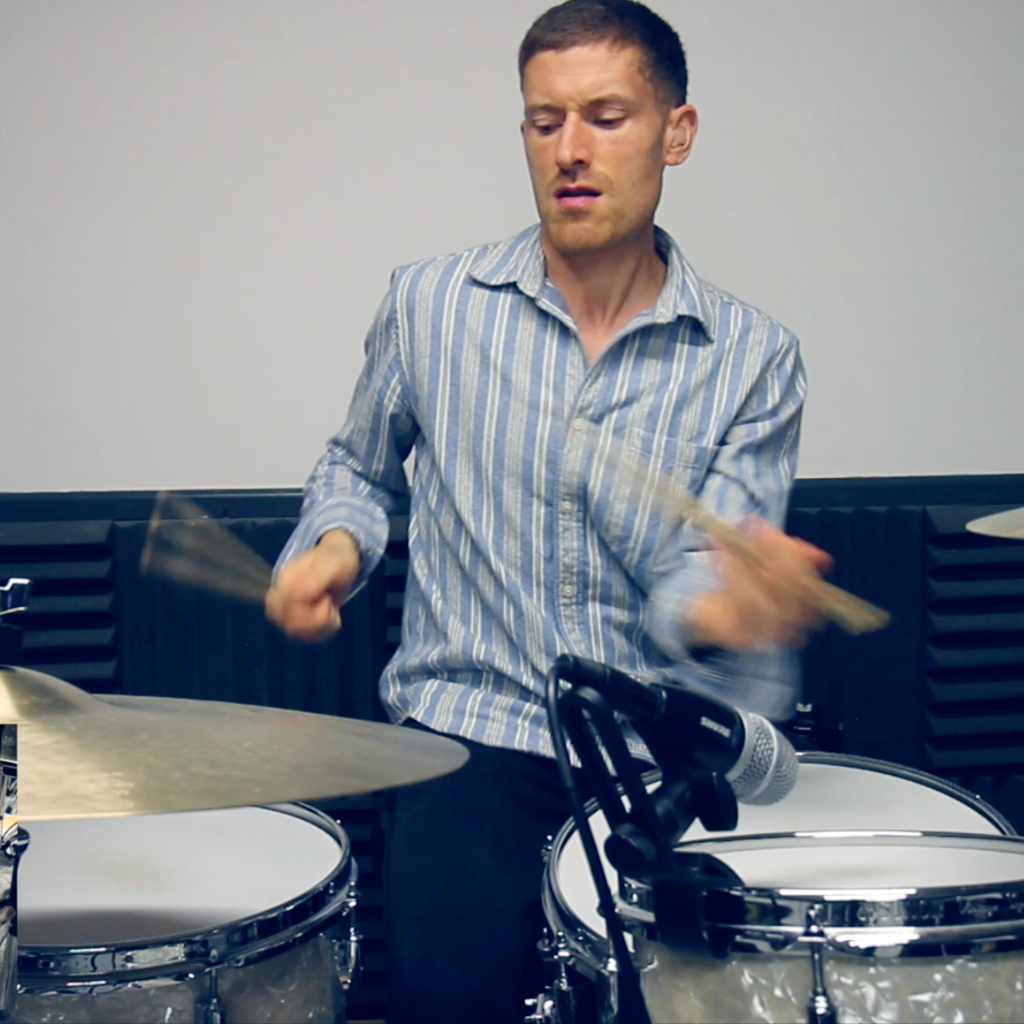 An Online Membership gives you access to every level of our syllabus.
Sign Up Now, and get a free 7-day trial!
Monthly
Unlimited access to recorded lessons

Lessons covering all levels: foundation, intermediate and advanced

Lessons covering all Trinity College London Drum Kit pieces, from Initial to Grade 8

Lessons covering all Trinity College London Rock & Pop Drums pieces, from Initial to Grade 8

Access content at any time on your computer, laptop, tablet or phone

30-day money back guarantee
Yearly
Unlimited access to recorded lessons

Lessons covering all levels: foundation, intermediate and advanced

Lessons covering all Trinity College London Drum Kit pieces, from Initial to Grade 8

Lessons covering all Trinity College London Rock & Pop Drums pieces, from Initial to Grade 8

Access content at any time on your computer, laptop, tablet or phone

30-day money back guarantee